The origins of sponsorship
In 1996, when Cofidis already had more than 4 million customers, only 3 out of 10 French people knew the brand. Its customers themselves called it "the 3 Suisses credit company".
The company had to develop its reputation in order to reach a commercial milestone and become one of the leading French companies in its market.
Sponsoring was therefore an obvious choice. Cycling was chosen for a simple reason: it is a popular sport with a lot of media coverage and a particularity: the name of the team is the name of the sponsor.
Thanks to this investment, in just a few years the Cofidis brand has become known to the general public and now enjoys a strong reputation.
In 1996, the first Cofidis professional team was created.
A commitment that reflects the company

Thierry Vittu, Cofidis Group's Human Resources Director and Cofidis team manager is convinced that "the sports team must be the showcase of the Cofidis company".
The cycling team therefore reflects the company's image and has been involved in para-cycling since the early years, providing material and financial support to a high-level athlete with a disability: Laurent Thirionet (5 European Champion titles, 7 World Champion titles, 7 medals at the Games, including 2 gold).
In 2009, the Cofidis team went one step further and created the first handisport center within a professional cycling team. This structure allows athletes to practice their sport at the highest level in the best possible conditions. It is also a way to raise awareness of disabled sports in the sporting world, the media and the general public.
In 2021, Cofidis announces the creation of its women's cycling team, a logical continuation for a group that has nearly 70% women in its workforce!
In 2022, 11 young women will form a close-knit team to carry the brand's colors high.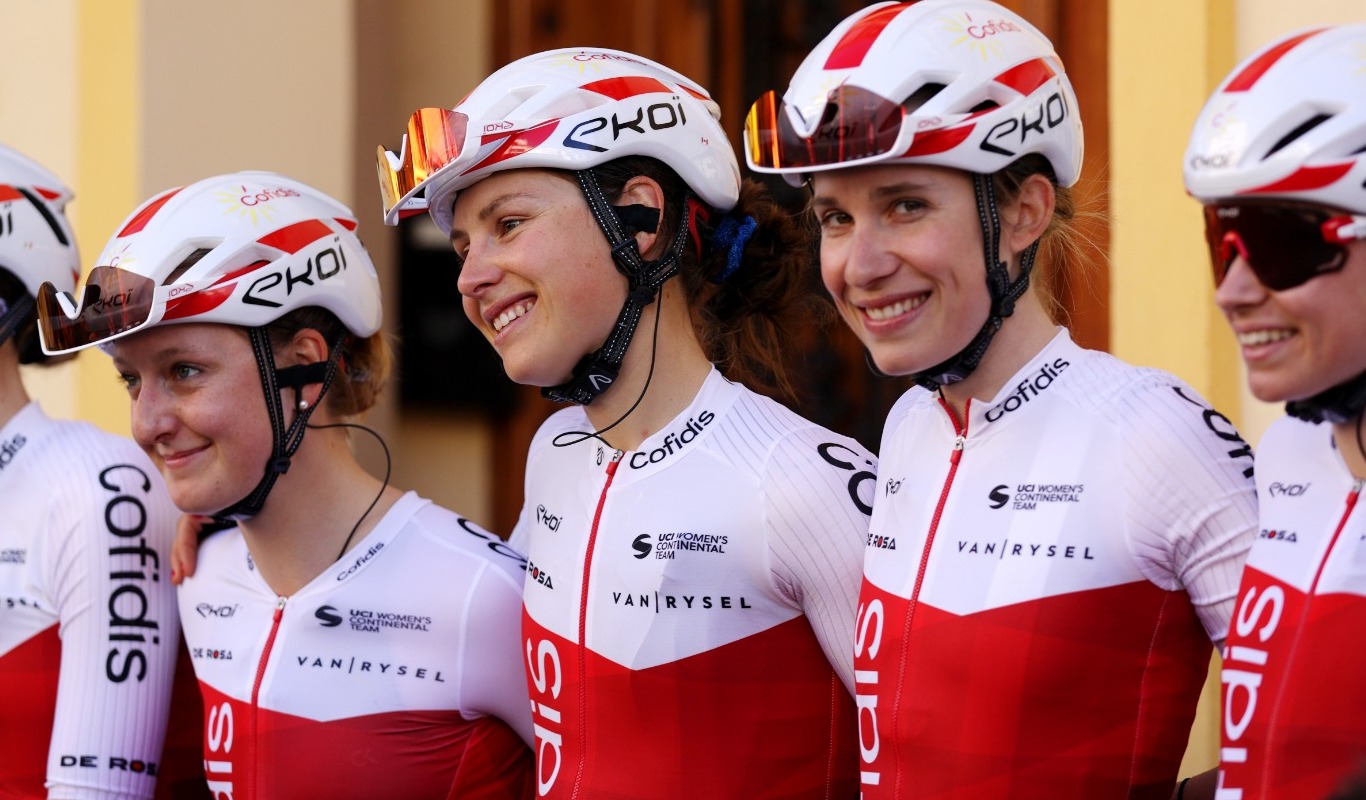 An international sponsor
But Cofidis' commitment to the sport goes beyond the professional team. The group's subsidiaries throughout Europe support cycling-related races and events throughout the year :
- Cofidis Spain official and main partner of the Tour of Spain and title sponsor of the Spanish cycling federation,
- Cofidis Belgium partner of the Flèche Wallonne and Liège Bastogne Liège,
- Cofidis Italy partner of Milan San Remo, Tirreno Adriatico, the Tour of Lombardy 2019 and Giro 2021,
- Cofidis Portugal official partner of the Tour of Algarve,
- Cofidis Slovakia partner of the Slovak Cycling Federation,
- Cofidis Hungary official partner of the Tour of Hungary 2019,
- Cofidis Poland partner of the Tour of Poland.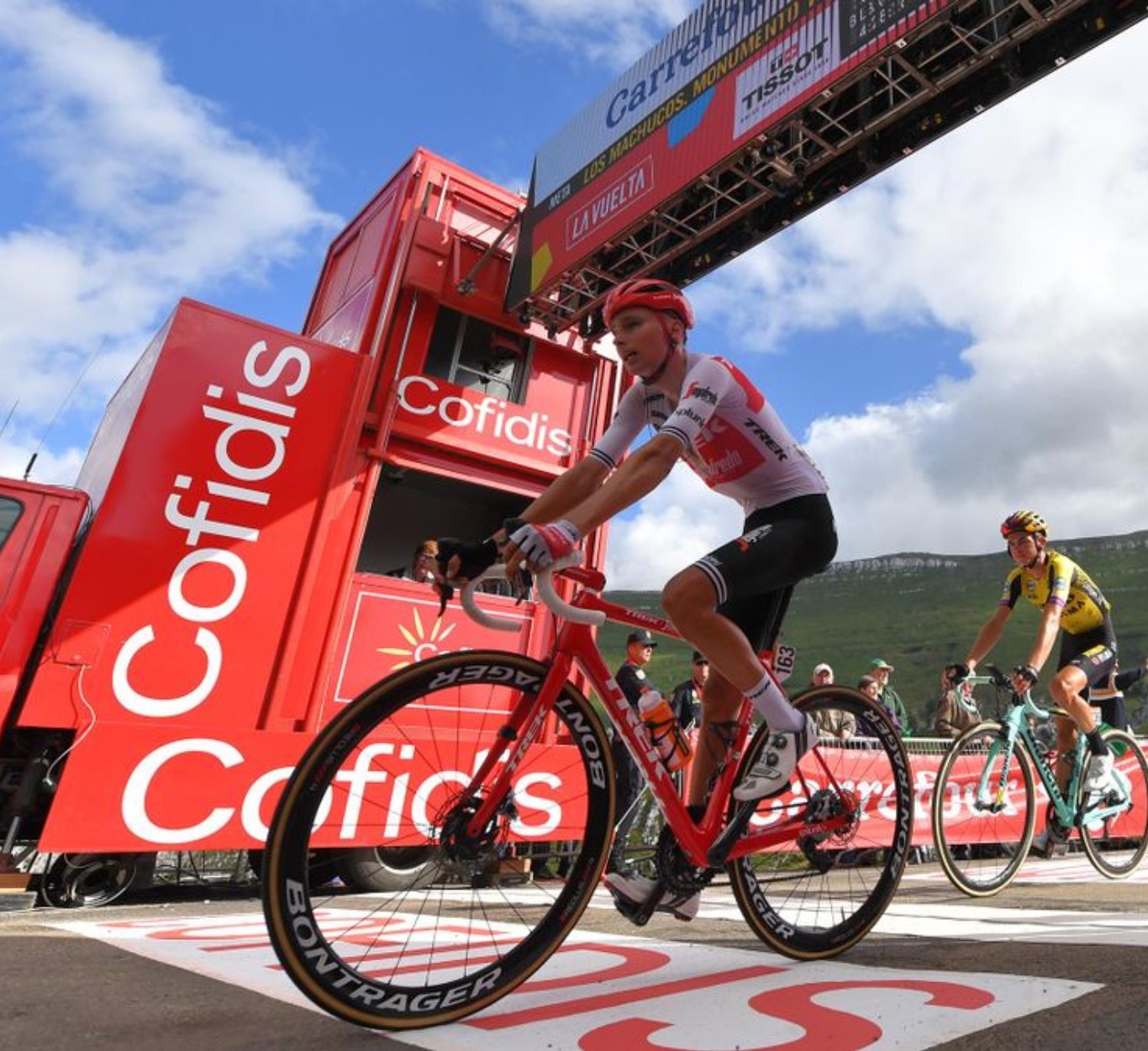 Main victories of the team

25 participations since 1997
10 stage victories :
Laurent Desbiens (1997), David Millar (2000, 2002, 2003), Stuart O'Grady (2004), David Moncoutié (2004, 2005), Jimmy Casper (2006) ,Samuel Dumoulin (2008), Sylvain Chavanel (2008)
Best individual rankings :
Bobby Julich in 1998 (3rd); Daniel Navarro in 2013 (9th); Guillaume Martin in 2021 (8th)
Best climber ranking:
Christophe Rinero (1998)
Prize for combativeness:
Sylvain Chavanel (2008)
TOUR OF ITALY

7 participations
3 stage wins
Rik Verbrugghe (2006); Damien Monier (2010); Victor Lafay (2021)
Best individual ranking: Iván Parra in 13th position (2007)
TOUR OF SPAIN

24 participations
15 stage wins
Frank Vandenbroucke x2 (1999); David Millar (2001); Guido Trentin (2002); Luis Pérez Rodríguez (2003); David Millar (2003); Leonardo Duque (2007); David Moncoutié (2008, 2009, 2010, 2011); Rein Taaramäe (2011); Daniel Navarro (2014); Nacer Bouhanni (2018); Jesús Herrada (2019)
Best individual rankings :
David Moncoutié 8th (2008); Daniel Navarro 10th (2014); Guillaume Martin 9th (2021)
Ranking by points :
Frank Vandenbroucke (1999)
Best climber classification :
David Moncoutié (2008, 2009, 2010, 2011); Nicolas Edet (2013); Guillaume Martin (2020)
OTHER RACES

Liège-Bastogne-Liège champion : 1
Frank Vandenbroucke (1998)
Champion Ghent-Wevelgem : 1
Philippe Gaumont (1997)
World record for the standing start kilometer :
Arnaud tournant (2001)
NATIONAL CHAMPIONSHIPS

Eritrean Road Championships: 2
Road race: Natnael Berhane (2019)
Time trial: Daniel Teklehaimanot (2018)
Estonian Road Championships: 13
Road race: Janek Tombak (2001, 2003), Rein Taaramäe (2009, 2013), Kalle Kriit (2010), Gert Jõeäär (2015)
Time trial: Rein Taaramäe (2009, 2011, 2012), Gert Jõeäär (2014, 2015 and 2016)
U23 road race: Rein Taaramäe (2009)
French road championships: 3
Time trial: Sylvain Chavanel (2005, 2006 and 2008)
Latvian road championships: 1
Road race: Aleksejs Saramotins (2012)
Luxembourg road championships: 1
Time trial: Steve Fogen (2000)
French Cyclo-cross Championships: 2
Elite : Clément Venturini (2017)
Espoirs: Clément Venturini (2014)
French track championships: 23
Middle distance: Mickaël Buffaz (2008)
Individual pursuit: Francis Moreau (1998), Philippe Gaumont (2000), Laurent Gané (2002), Damien Monier (2005 and 2008)
U23 individual pursuit: Damien Monier (2003)
Team pursuit : Philippe Gaumont (2000)
Keirin: Laurent Gané (2003); Mickaël Bourgain (2004, 2005, 2009) and Kévin Sireau (2008)
Speed: Laurent Gané (1999, 2001, 2002, 2003, 2004), Arnaud Tournant (2006) and Kévin Sireau (2008)
Kilometer: Mickaël Bourgain (2003), Arnaud Tournant (2004) and François Pervis (2009)