COFIDIS GROUP, 40 YEARS OF REMOTE CREDIT
Our business: credit
Since 1982, Cofidis has been offering its customers a wide range of credit solutions: personal loans, revolving credit, credit repurchase, but also insurance products to meet everyone's needs.
In France, more than 800 advisors and 1,500 employees put their professionalism and enthusiasm at the service of more than 2 million customers.
Cofidis is also present in 9 European countries: Belgium, Spain, Italy, Portugal, Hungary, Slovakia, the Czech Republic and Poland.
Together with Creatis, a credit repurchase company, and the online bank Monabanq, all its entities form the Cofidis Group, with more than 5,400 employees and gross annual outstandings of €15.2 billion.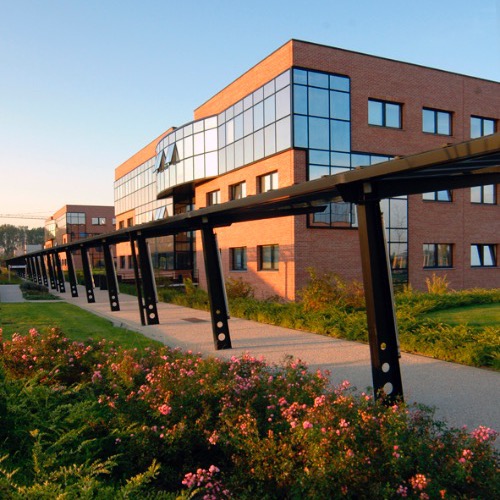 Since its inception, Cofidis has used all of its expertise to guarantee the best customer service and to offer everyone personalised support throughout the credit process.
For 8 consecutive years, Cofidis has been elected Customer Service of the Year in the Credit Organisation category. For the past two years, Cofidis has also won the Qualiweb trophy for the best online customer relations in its category as well as the "Happy team, happy customers" label.
A POPULAR SPORT
In 1997, Cofidis wanted to develop its reputation among the general public and decided to sponsor a cycling team.
This popular sport, which conveys the values of courage, surpassing oneself and team spirit, embodies the brand's image and the company's desire to reach out to its customers.
This commitment to sport is international: all Cofidis entities in Europe sponsor races or actions related to cycling. Cofidis Spain is an official sponsor of the Vuelta, Cofidis Italy sponsors the Giro and Cofidis Belgium is involved in the Belgian Classics....
Reaching out to the public
For Cofidis, which only operates remotely, the publicity caravan, which is present at many races and in particular at the Tour de France, is a wonderful opportunity to meet its customers.
Before the riders pass by, this is the time when Cofidis employees hand out smiles and gifts. The two Cofidis floats, which are true emblems of the brand, cover almost 9,000 km each year.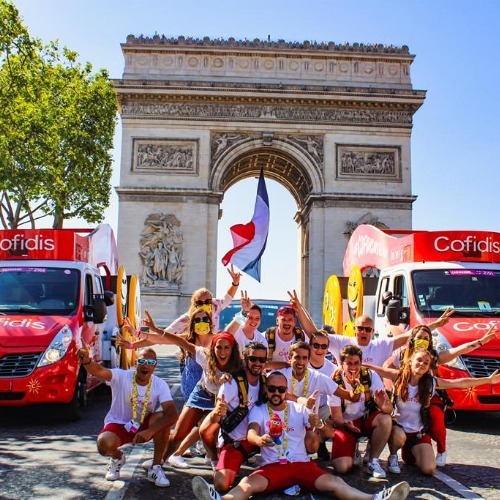 A GREAT GROUP TO WORK FOR
GREAT PLACE TO WORK
At Cofidis Group, people are at the heart of the strategy and in each of the entities the ambition is to provide employees with an exciting and human professional adventure
In 2021, the Great Place To Work® label, which each year rewards the companies that invest the most in quality of life at work, ranked Cofidis France in 4th place in the Best Workplaces ranking. In 2022, 9 out of 12 Cofidis Group entities will be Great Place To Work.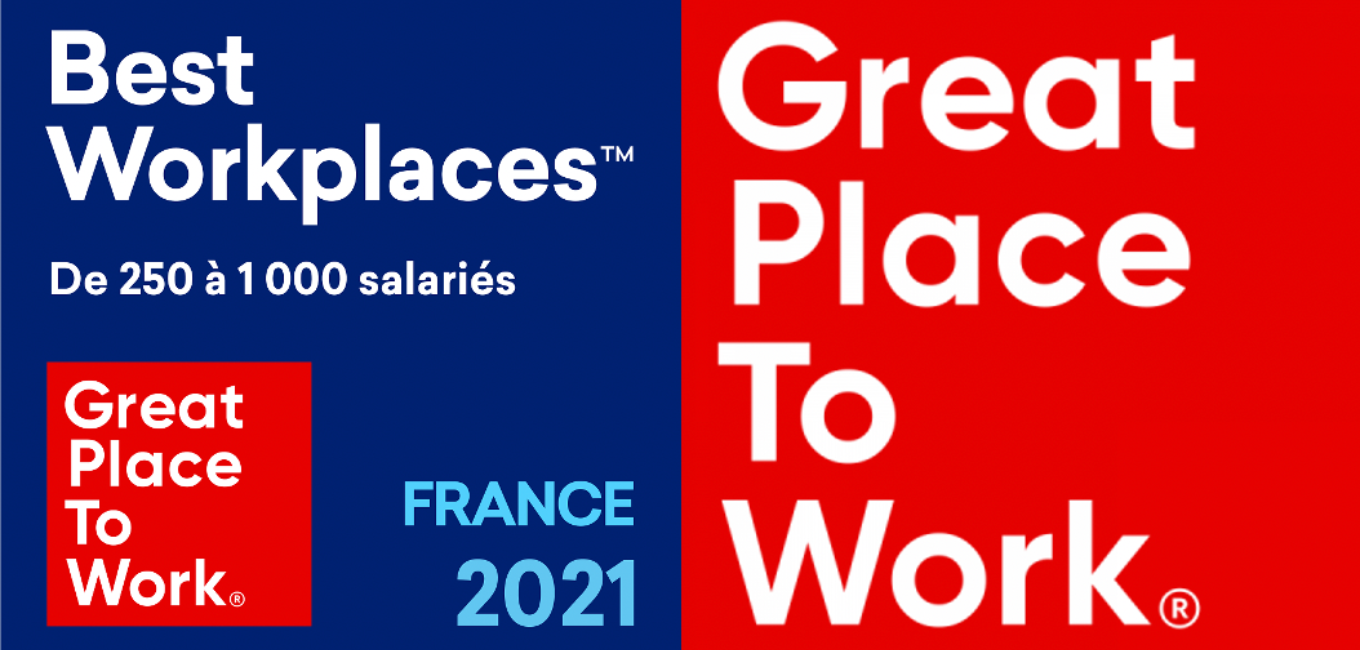 A GROUP THAT IS COMMITTED
For diversity
At Cofidis Group, diversity has always been seen as an asset.
Since 2012, Cofidis France has signed the Diversity Charter and the whole group promotes a policy of inclusion: with almost 70% women, equal representation on management committees, more than 100 disabled employees in France, Cofidis Group is convinced that everyone has a place in the company.
Cofidis promotes diversity and equal opportunities (fight against discrimination, gender equality, seniors, integration, etc.).
The group believes that everyone has a place and contributes to the wealth of the company.
For inclusion
By launching its participative, collaborative and international approach #LIKE (Like Inclusion Keep Engaged) in 2018, Cofidis Group is even more committed to inclusion and wishes to rely on the collective intelligence of its employees to come up with ideas and implement projects that fight exclusion, whether for the group's employees or society in general. Since then, more than 50 projects have been launched.
For the environment
Faced with the climate crisis, Cofidis Group is committed to protecting the environment.
This is why the group launched #LikeMyPlanet in 2020. Based on the same principle as the #Like approach, employees are invited to propose their ideas and set up projects to protect the planet.

In 2021, for example, 5,249 trees were planted following a challenge in which all employees participated.